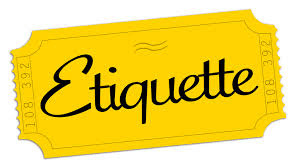 Clinic Etiquette and respect is important to everyone so that we may enjoy a pleasant experience while cleansing and beautifying our temple.  We appreciate your understanding and cooperation in the following matters. Etiquette and Policies. Our  receptionist will assist you in planning your personalized stay with us. Please arrive 15 minutes prior to your scheduled appointment time. A late arrival will deprive you of treatment time as we end all appointments on time to respect the next scheduled guest.
Please ~ No Refunds – No Exceptions!  We reserve the right to refuse service to anyone.
Cancellations. We value our time together. To ensure the highest level of service, we ask that all appointments be rescheduled or cancelled with a minimum of 24 hours notice via phone. Appointments changed in less than the required time will be billed in full.  We will guarantee your reservation to your credit card. Please give 24-hour notice via telephone to reschedule or cancel your appointment in order to avoid an account charge equal to the amount of your treatment fee. Email notification of any type of change in your scheduled appointment is unacceptable as we may not see your email until its too late to try and fill that slot.
How to Prepare For maximum results, we advise no eating within 1-½ hours of your scheduled appointment time. Prior to your Lymphatic Therapy, we advise no perfumes, lotions or deodorant. Prior to Colon Hydrotherapy / Irrigation we advise avoiding meat, cheese & bread for 24 hours.
Parking. We are located on the FIRST FLOOR for easy access & handicap convenience. Ample parking is available both in front of and behind our building.
Health Information. In order to ensure customized treatments, each client must complete a health intake form during their first visit. Please inform us of any medical conditions or special needs prior to your scheduled appointment or changes that may have occurred since your last visit with us.
Payment Options. We are pleased to accept Cash, Personal Check, Discover, Visa or MasterCard. There is a $30 fee for returned checks. Checks are not acceptable for a first-time client. 
Gratuities. Gratuities are not included with any of our  services or gift certificates. All gratuities are at the client's discretion. Our receptionist will be happy to assist you with providing envelopes for your therapists.

We are grateful for your loyalty and referrals.
Cell Phone Policy. We understand the desire to keep in touch. However, in consideration of all of our guests, cell phone use is not permitted in the center and all phones must be completely turned off in observance of reducing EMF exposure. Any recording or photography is also prohibited.
Draping and Comfort. Generally, undress completely to receive the full benefit of these therapeutic treatments. We will provide a gown for your convenience. To respect your privacy throughout your treatments, only the region your therapist is working on is undraped. Your comfort and care is of the greatest concern and priority, so please let your therapist know if they can assist you in finding your comfort level.
Safety For your safety and ours, we take all universal precautions necessary and use the finest methods in sterilization.
Additional Considerations Limousine or taxi service is available to and from Renewed Health Associates for an additional fee. Just ask our receptionist for assistance.
*Disclaimer: Renewed Health Associates, PMA, is not involved in the diagnosis, treatment or cure of any disease whatsoever. The therapeutic methods being used by our facility are used only in the context of rehabilitation, or for the beautification of the body in the case of a healthy individual.